Your First Challenge:
Where do you start searching?
Do you start with Google Scholar? Or perhaps another one of your favorite databases?
Are you aware that search engines cannot index everything you might need – not even Google?
Search Real Fast offers direction with our Fields of Study!
Your Second Challenge:
How do you know the most relevant keywords?
Do you initially guess and enter four or five keywords into Google Scholar?
Are you overwhelmed with thousands of results?
Would a list of keyword suggestions save you time?
Search Real Fast statistically computes the 20 most relevant keywords in your example document in under 10 seconds!!
Your Third Challenge:
Are you tired of typing complex Boolean search scripts?
Some databases like Free Patents Online and the USPTO use special search syntax and directives.
Typing complex Boolean scripts is tedious, error-prone and time-consuming!
Would you like to just choose (rather than write) the best keywords from a relevant list of suggestions?
Search Real Fast automatically generates the correct complex query syntax for the keywords you selected – for each of our 150 plus Library Portal search sites!
Your Fourth Challenge:
Can you remember last week's search activity?
Do you manually log your search history to avoid duplicate searches?
Search Real Fast automatically logs every Keyword Extraction, every Query Submitted and every Snapshot Report created!
Saves researchers significant time!
The story of Search Real Fast (SRF) began in 2006 when our founder, Pete Fenner, was frustrated by all the 4 research challenges mentioned above. Unable to effectively keep up with research to support his patents in licensing and litigation, Pete launched Patents Real Fast in 2012 with an initial search interface library of 5 patent-related databases. With the release of our Library Portal In 2015, we changed our name to Search Real Fast. We now have over 270 databases spread across over 40 Fields of Study, including over 25 patent-related databases and over 110 Government-related databases!
You can now quickly target the databases most useful in your technology area. Here is a list of our current Fields of Study. Click on any field name and you can see the current databases that we support.
Fields of Study
3D CAD Design & Printing
Academic Search - Books, Journals & Databases
Aerospace Engineering
Animals & Agriculture
Architectural & Structural Engineering
Biological & Chemical Sequences
Biology & Biosciences
Business, Management and Law
Chemistry & Chemical Engineering
Civil & Environmental Engineering
Computer Science & Engineering
Data & Statistics - Commerce
Data & Statistics - Energy & Transportation
Data & Statistics - Finance
Data & Statistics - Food & Agriculture
Data & Statistics - International
Data & Statistics - Medical, Heath & Safety
Education
Electrical and Electronic Engineering
Energy & Fuels
Environmental Studies & Engineering
Finance & Banking
Fire Protection Engineering
General Global Search Engines
Geology & Earth Sciences
Google State & Local Government Search
Humanities & History
Information & Library Sciences
Interdisciplinary & Global Studies
Legal and Legislative Publications
Manufacturing & Industrial Engineering
Mathematical Sciences
Mechanical & Structural Engineering
Metallurgy, Materials, Ceramics & Composites
Natural & Applied Sciences
Networks & Telecommunications
News & Publications
Patent Search Free Databases
Patent Search Subscription Databases
Patent Support Services
Project Funding Sources
Public & University Library Collections
Public and Personal Health
Publishers - Books & Journals
Social Science & Policy
Trade & Commerce
Transportation
University & Research Sharing Services
University Technology for License
US Government Data & Statistics - Commerce Related
US Government Data & Statistics - People Related
US Government Energy & Transportation R&D
US Government Enforcement
US Government Federated Top-Level Sites
US Government Publications
US Government Regulations & Standards
US Government Technology R&D
Writing, Journalism & Publishing
Search Real Fast Delivers Great Value to Universities
Search Real Fast is designed to stimulate research and entrepreneurial excellence at your University.
Do your researchers spend a lot of time trying to identify the best keywords?
Do your researchers have to learn all of the unique search syntax for each different search database that they use?
Do your researchers have to manually track (i.e. with spreadsheets) all of their search histories to evaluate the different keyword combinations and different databases?
Search Real Fast resolves each of these issues – by automating each one of them.
Whether or not a university has a formal Technology Transfer Office (TTO), Search Real Fast offers unique value to the entire process of research and commercialization.
Search Real Fast can save a university hundreds or perhaps thousands of dollars on each research (idea) disclosure.
Search Real Fast can increase the depth and breadth of research accompanying each new disclosed research idea.
Search Real Fast can help increase the number and quality of new research ideas being disclosed.
Search Real Fast is so automated that students and faculty can use it for prior-art research with little or no training. Over 70 WPI students have used Search Real Fast to conduct effective prior-art searches for their projects!
"The students are doing such a good job searching using Search Real Fast; I don't have to do any preliminary prior-art searching myself!" - Todd Keiller, Director of Intellectual Property & Innovation at Worcester Polytechnic Institute.
Most universities struggle with poorly written disclosures and limited researcher engagement in the formal process of turning your researcher ideas into a commercial success.
The following video offers you, the TTO Director, a good overview of how Search Real Fast will help you: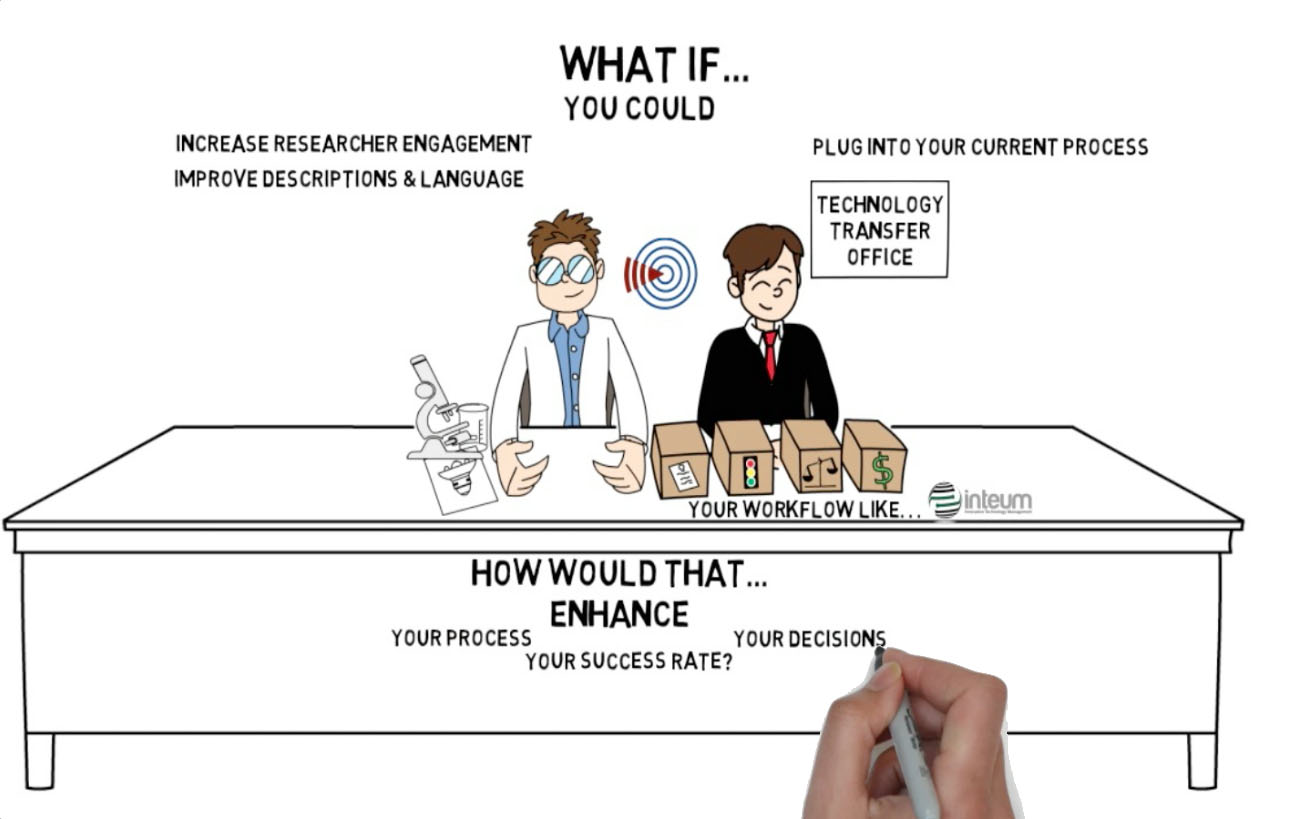 The unique value of Search Real Fast can be significant in terms of saving money, improving processes and facilitating a better relationship between your researcher and your Technology Transfer Office.
Click here for University pricing details »
Search Real Fast also helps patent attorneys!
Most patent attorneys don't often have the time to do the initial patent search for a client. So, they spend money on third-party services.
Search Real Fast eliminates the third-party time and expense and allows an attorney to offer this initial search quickly and inexpensively.
The following booklet offers more details on how Search Real Fast can help a patent attorney: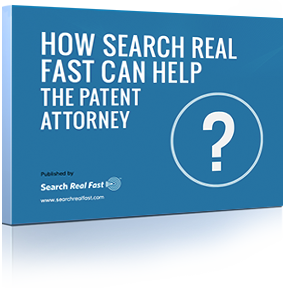 How Search Real Fast Can Help the Patent Attorney
The whitepaper below underscores the importance of a patent attorney: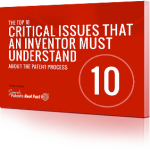 The Top 10 Critical Issues that an Inventor Must Understand about the Patent Process
Our Company
Patents Real Fast LLC (PRF) — now doing business as Search Real Fast — was launched in the fall of 2011 after the research team developed unique patent search technology to help inventors and patent practitioners.
The research effort was initiated by Pete Fenner, President of Lightbus Technologies and Fenner Investments Limited. The research project was directed by Dr. Margaret Dunham, Professor of Computer Science at Southern Methodist University (SMU) and delivered by SMU graduate student, Badhrinath Sampathkumar.
Mr. Fenner has a lengthy background with both patents and the technology search process. He understands how time-consuming and cumbersome the search process can be and considered for some time how to dramatically speed up this process. The research effort led to the launch of this new search enterprise. Now we have expanded Search Real Fast to build custom search queries to numerous technology databases found on the World Wide Web and changed our web domain name to searchrealfast.com.
The following booklet offers more details on the history of Search Real Fast: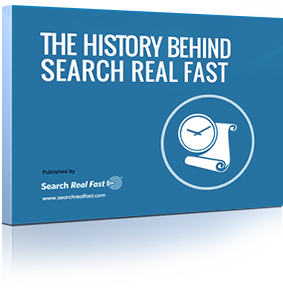 The History Behind Search Real Fast