WPI User Quickstart and Registration Form-V2: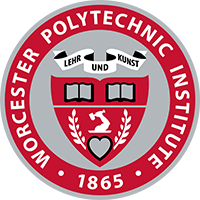 WPI Users Quickstart your Patent Search here and then  Register for full WPI Features below:
WPI Users REGISTER here using your @wpi.edu email address to become a WPI Full User:
WPI Registration gives you Personalized access to WPI specialized features plus direct access to over 50 databases with Personalized history logs that  Restore your screen of a log – Register NOW:
1. – Enter your current wpi.edu email address as your username. 2. -Select your own unique password.  3. – Accept the standard Terms and Conditions and click Complete Registration.  4. – We will send you a validation email.  5. – You must click the SRF Validation web URL link in that email to complete your WPI user registration.
We will send a validation email to your @wpi@edu address. TO COMPLETE your REGISTRATION, you must click the SRF Validation web link in that email.